Our Nursery
At St Peter's Nursery, we believe in giving our children the very best start to their education.
Every day in Nursery is different! Our children follow the Nursery curriculum and work on termly topics, in line with the rest of the school. Children experience a range of learning opportunities with enjoyment and challenge in a safe, inclusive environment.
The Nursery Team
We have two qualified Nursery teachers and a qualified Nursery Practitioner, as well as other experienced and caring support staff.
Nursery Team Photo coming soon!
Why choose St Peter's Nursery?
A Nurturing and secure environment for your child.

Helping your child to feel "school-ready".

Fantastic learning resources for indoor and outdoor play and adventures!

An experienced team of staff, including teachers.

A great start to your child's education!

Wrap-around care available from 7.30am-6.00pm.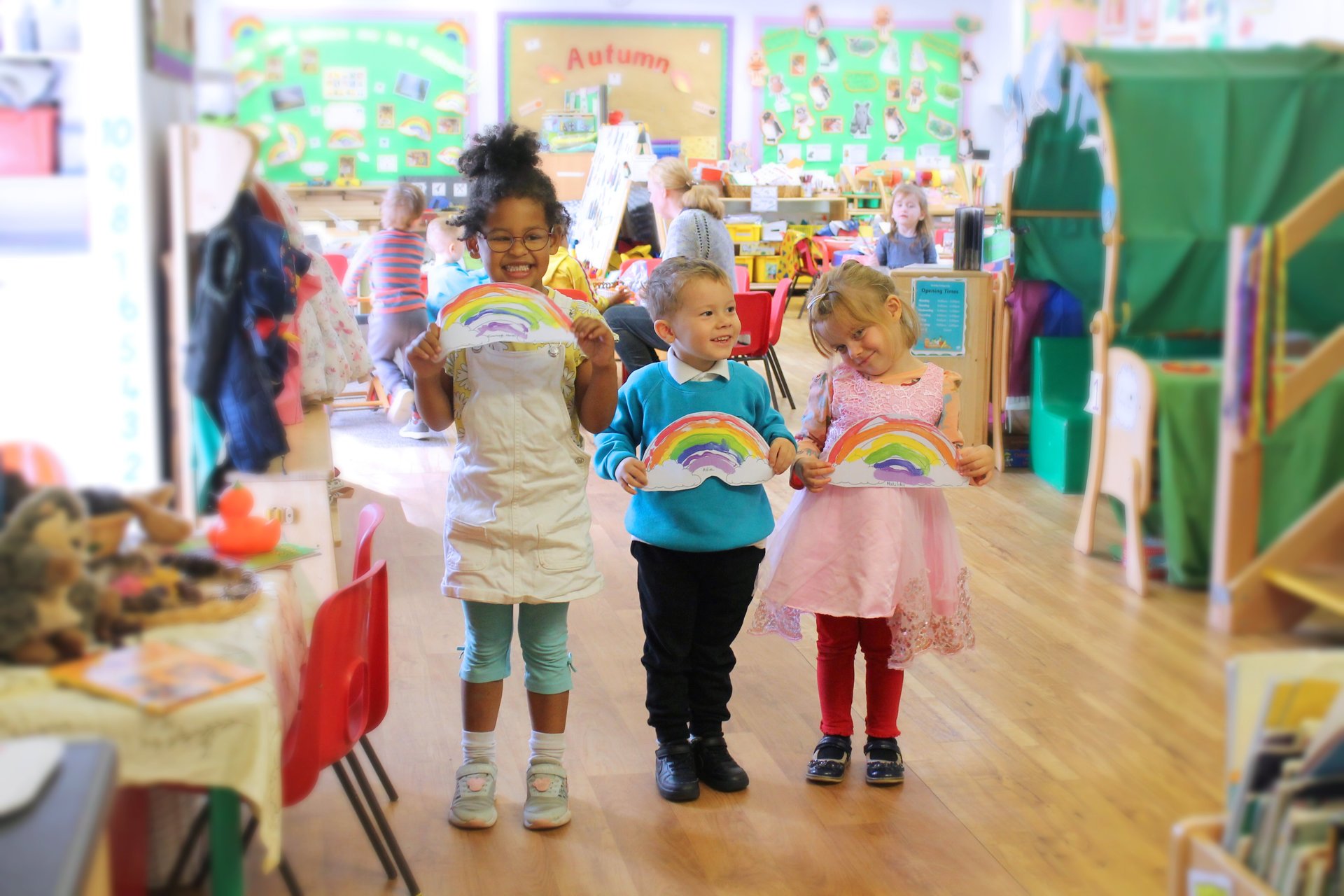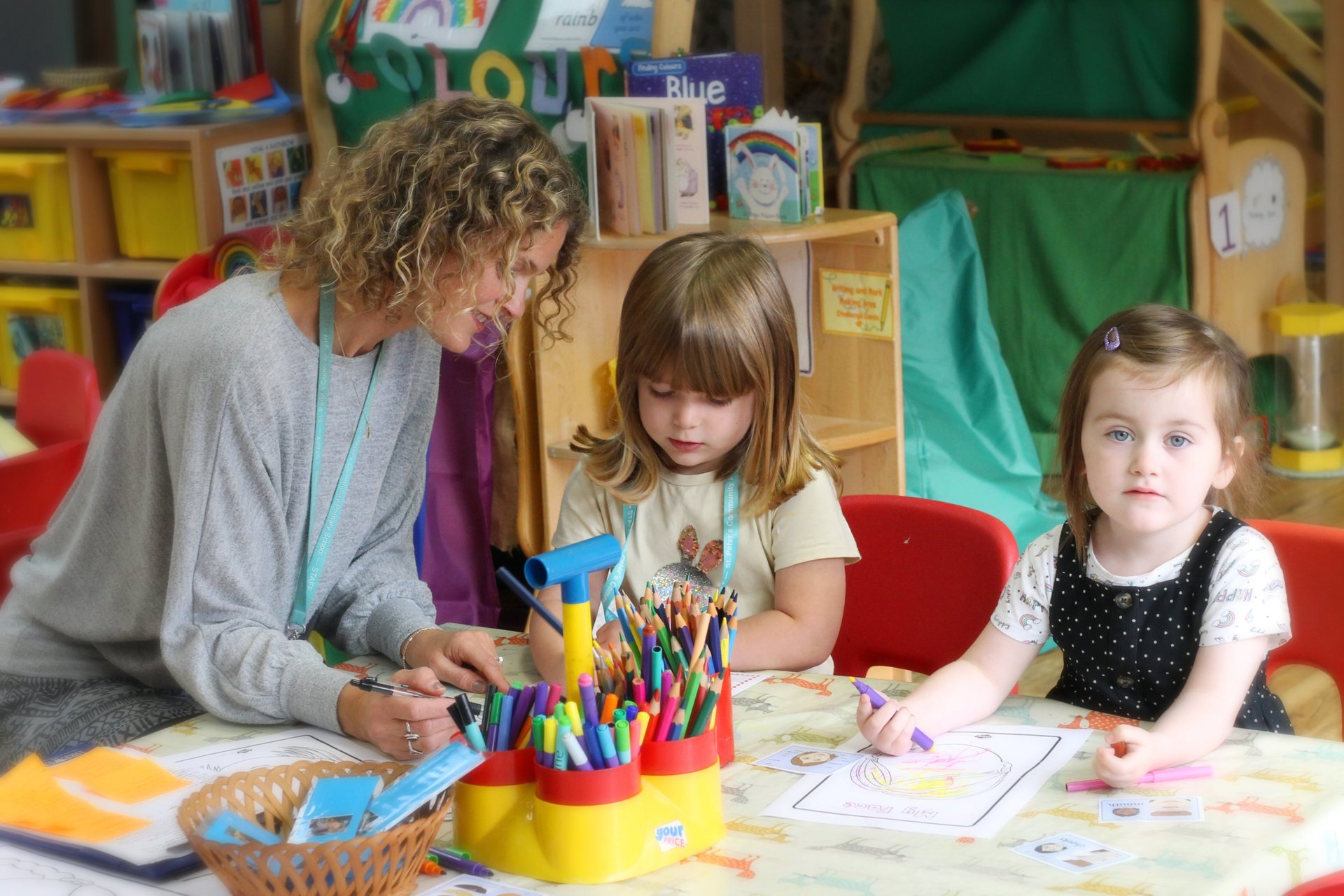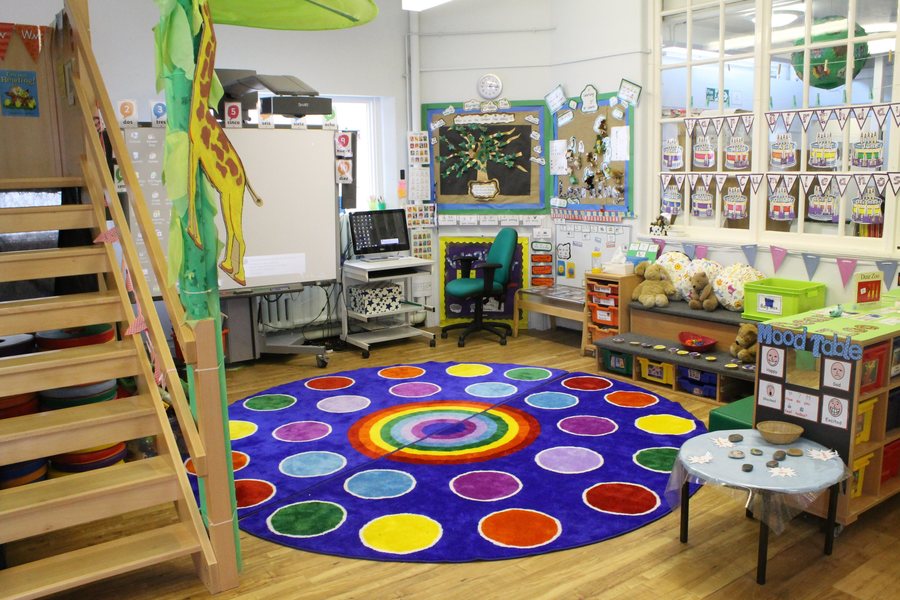 Nursery Admissions
What age can my child start?
From their third birthday.
Can I use my 15 or 30 hours a week free childcare?
Yes, your child is entitled to their 15 hours a week from the term after their third birthday. You may be entitled to 30 hours of funded childcare a week - to check, click here: 30 hours free childcare entitlement
How much does it cost to pay for extra hours?
Fees for extra places on top of your free entitlement are charged at a rate of £5 per hour.
Half day extra session: £15.00 (Morning: 9.00am – 12.00pm / Afternoon: 12.00pm – 3.00pm)
Full day extra session: £30.00 (9.00am – 3.00pm)
What times do you offer?
Our Nursery is weekdays, term-time, and is a school Nursery, running from 9.00am - 3.00pm. We offer wrap-around care with our Breakfast Club and After School Club so your child can attend from 7.30am - 6.00pm as needed.
Can my child have a hot meal?
Yes, our lunches are prepared onsite by our fantastic cook. There are three options a day, including a vegetarian choice - check our menu here:
How do I register my child?
You are welcome to put your child's name down for our Nursery at any age. Please contact our office (details below) or you can download our admissions form here:

Can I have a look around?
You are welcome to! Contact us on the details below:
Telephone: 01273 916610
Email: admin@stpeters.brighton-hove.sch.uk

Before and After Nursery Childcare
Please click on the links below to find out more.
Our Breakfast Club information
Please click on the links below to find out more information about our Nursery:
Nursery curriculum information