Sign up for the FOSPs Quiz Night here: FOSPs Quiz Night sign up form
It's a great night out and raises funds for the school. We hope to see you there!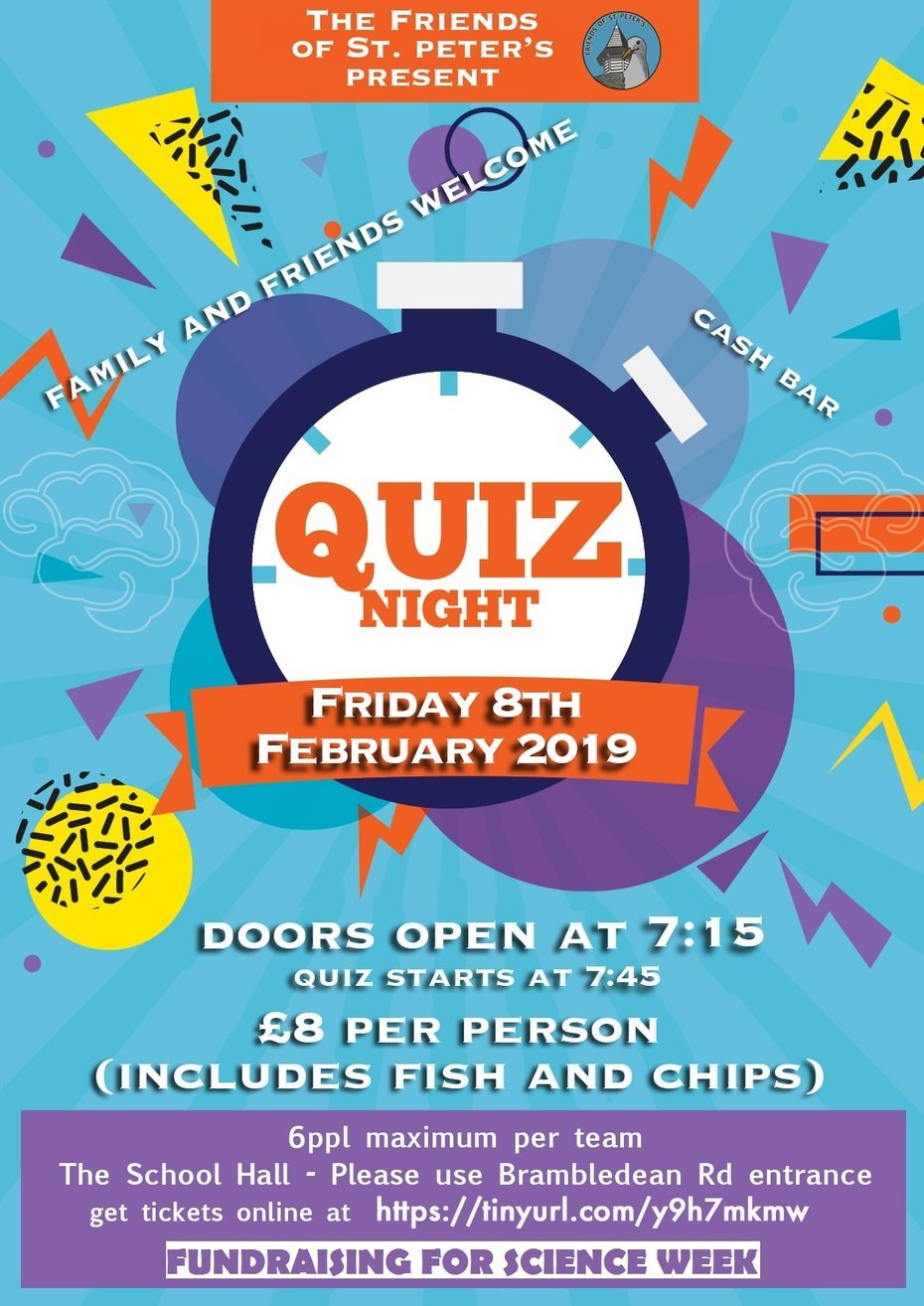 Flu nasal spray catch-up clinics are running across Brighton.
The Brighton dates are: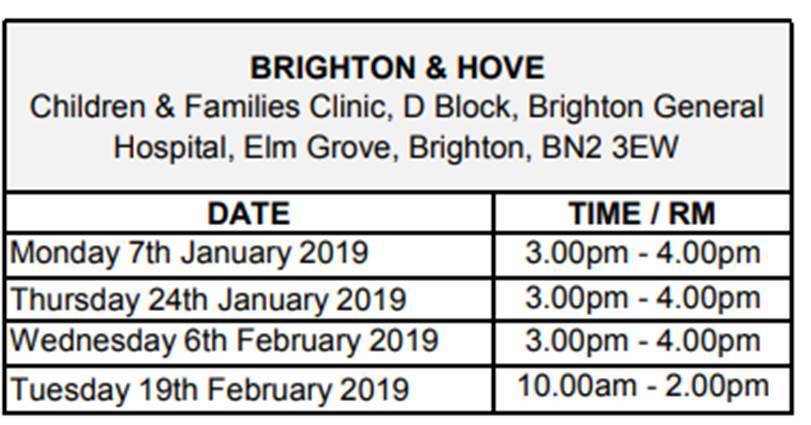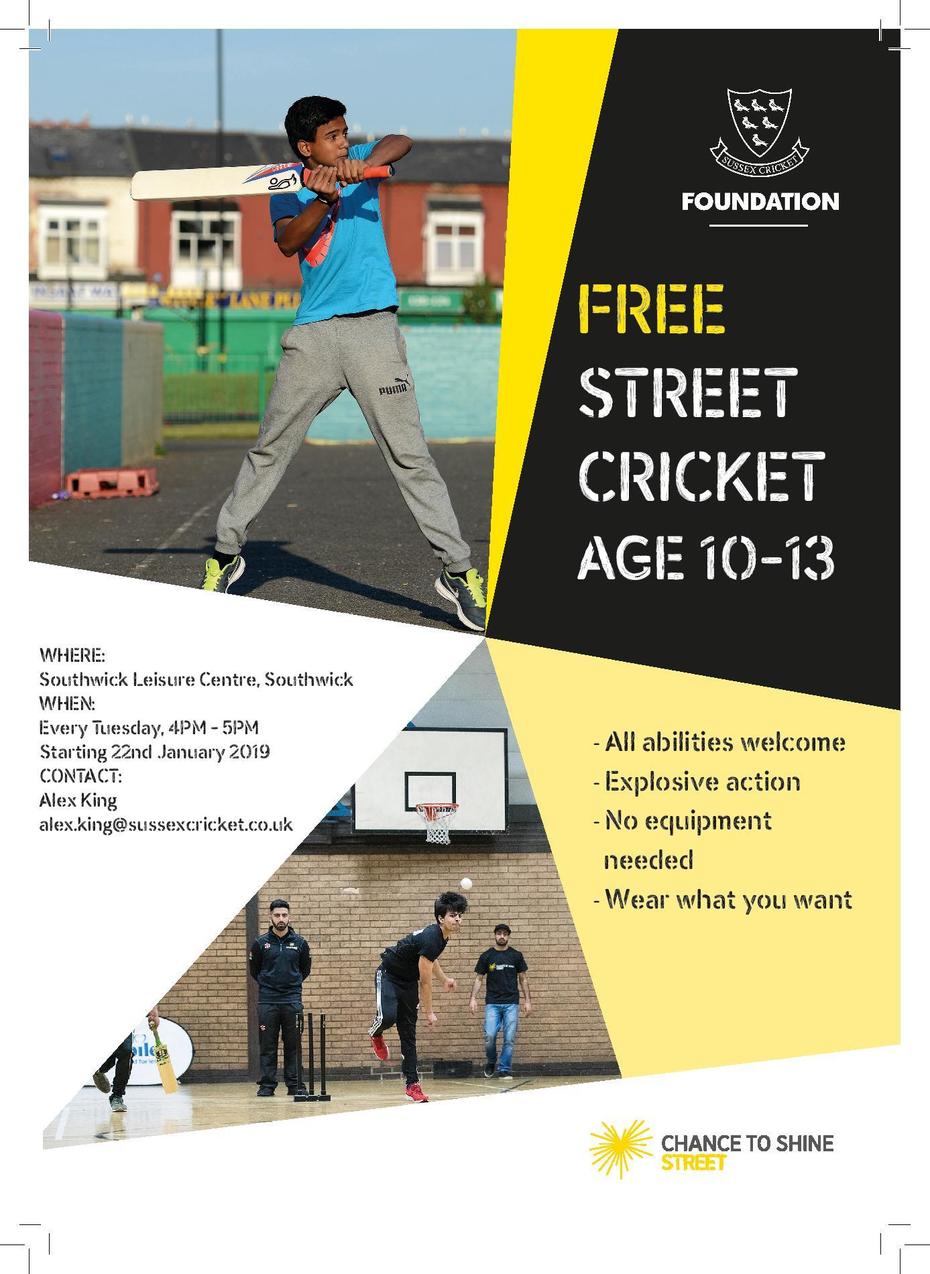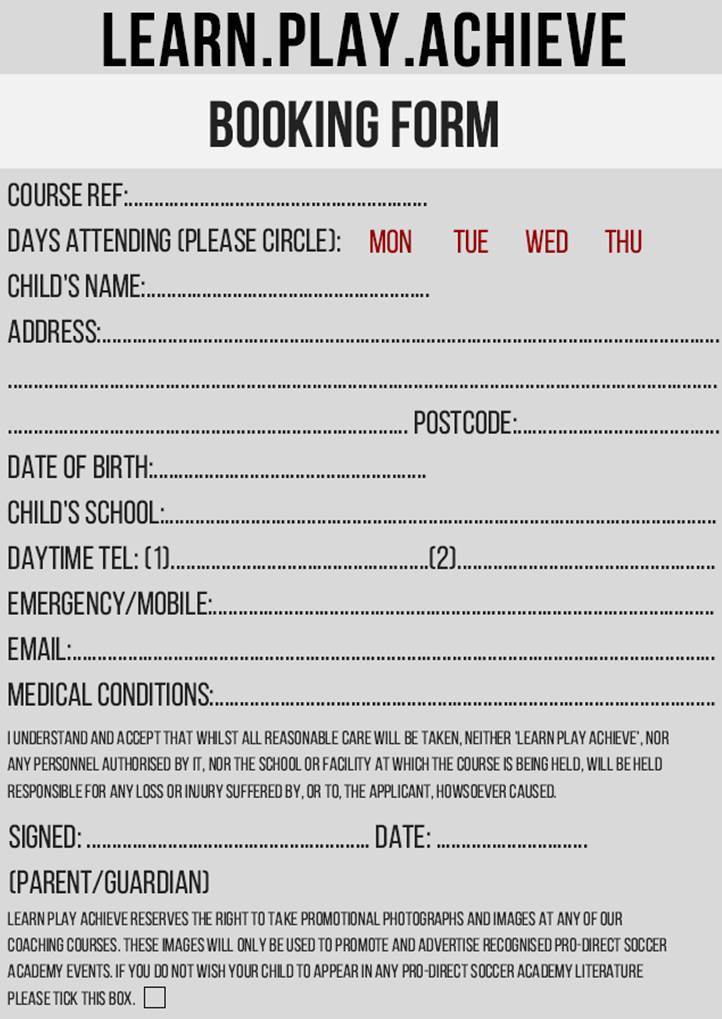 Please read this information below on coping with sickness and diarrhoea and keeping the spread of germs to a minimum. Thank you.
Sickness and Diarrhoea advice - Dec 18

We have achieved our School Games Bronze Mark Award for 2017/2018!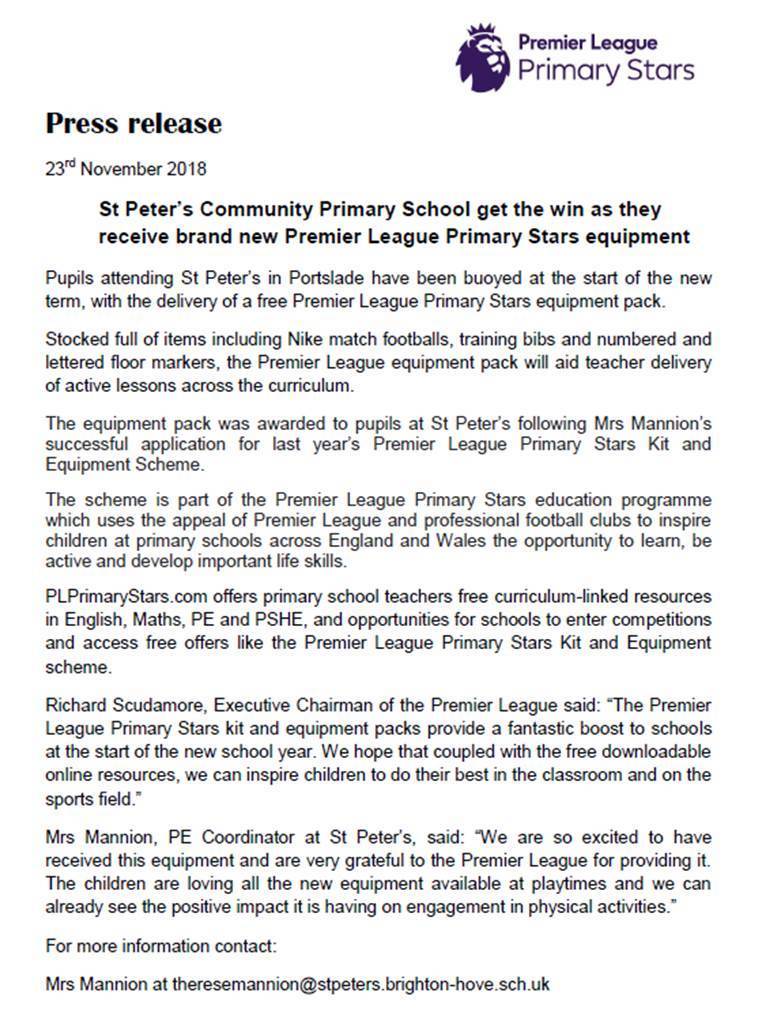 The importance of attendance: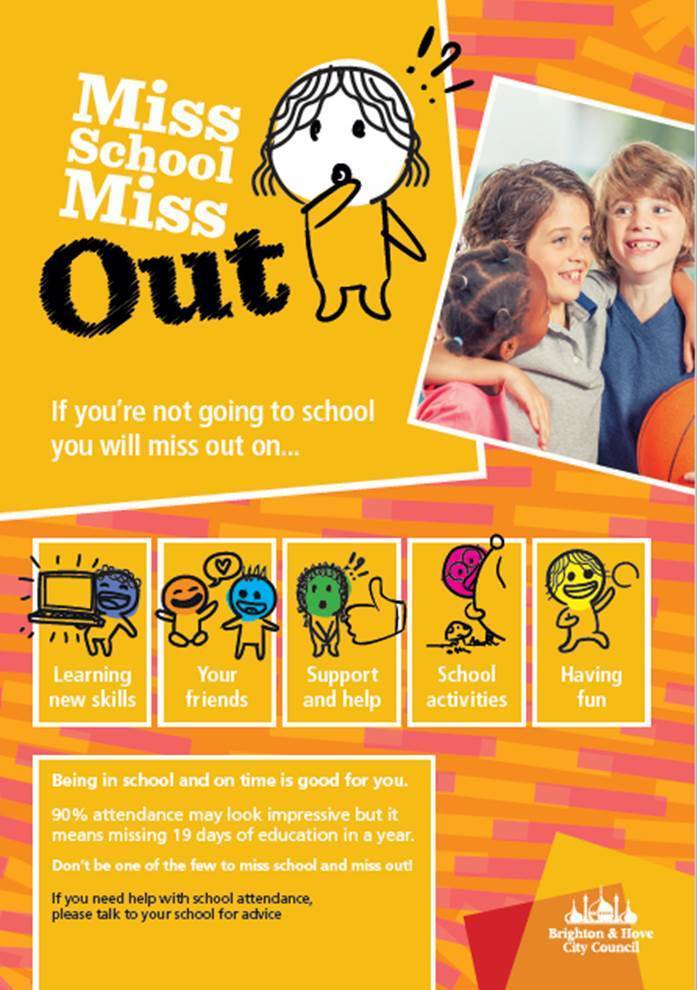 FOSPs have funded lots of resources for our school so far this term!
Red Class says "Thank you, FOSPs!" for funding their new, exciting Literacy resources.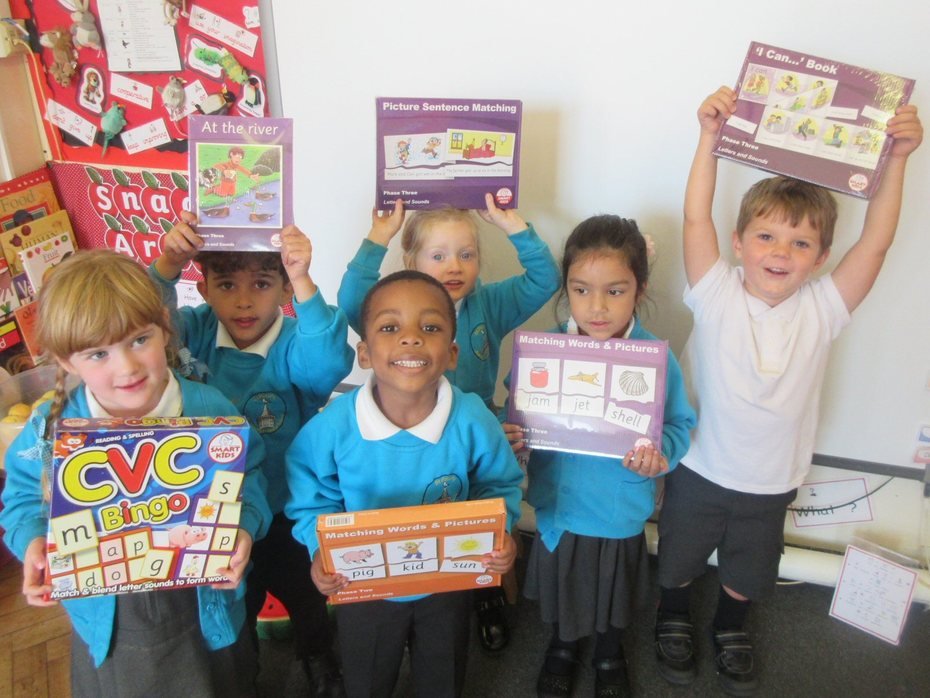 Headteacher's welcome
St Peter's is a one form entry, friendly, family orientated school and we are proud of how we work in partnership with parents/carers and the wider community. From what was originally an infant school, built in 1906, we have grown into an all-through primary and nursery school for children aged 3-11. Our admission numbers are 218 pupil spaces in the school as we became a full primary school in 2016. We also offer a choice of 15 or 30 hours a week in our nursery.
At St Peter's we seek to nurture and develop our pupils into high achieving, confident and articulate young people whose primary education equips them to go confidently in to secondary education. We are ambitious for all our children, both academically and socially, and our aim as a school, just like as a parent, is based around what we believe is best for the children. We strive to provide the best quality that we can find or afford; the best teachers, the best facilities, the best visits and visitors and in essence the best education, so that our children love school and love learning.
Everyone here is committed to providing stimulating high quality learning opportunities both within and outside the classroom. We teach our children to be curious, to ask questions, and to be thinkers. We help them to understand that we all make mistakes and that we can learn from them. By creating an environment in which we can develop their confidence and self-belief, we hope to prepare them to take on challenge, and become confident, well rounded young people who see life as being a glass that is half full, not half empty.
At St Peter's we believe that we should treat other people the way we wanted to be treated. We encourage the children here to grow up to be nice people: to be kind and generous; funny and thoughtful; and to be honest and truthful. Good behaviour and mutual respect is a whole school expectation. Through sport and learning activities we encourage our pupils to be team players and to bring out the best in each other by working together. As part of our curriculum and in our charitable events, we aim to encourage them to do good in the world, to think beyond just what is best for themselves, but what will make the world, in even a small way, a better place.
We hope our website will give you some insight into our happy school where our children and staff have a deep enthusiasm and love for learning.
Important! With regard to bad weather conditions, please note that we will notify parents by text if the school is to be closed. School closures should be announced on Juice 107.2 and on our school website.
Please click on the drop down menus at the top of the page or use the quick links below to find out more about our school, our up-coming events and what's happening in your child's class.



School Menu from September 2018
Latest St Peter's Calendar Events
Year 1 Parent Consultations

22

Jan

2019

3:30 pm - 6:00 pm

Sign-up sheets are available in the foyer for parents to choose a suitable time-slot for their appointment.
Nurse Hili drop-in

25

Jan

2019

8:45 am - 9:15 am @ Haven - come to the main office for 8.45am

This is for any parent or carer who would like to discuss any health issues that their child may have, that may not require a visit to the GP. For example: issues with bedwetting/toileting, constipation, dietary/healthy eating advice, concerns over growth (under or overweight), worries about a child's hearing, advice with head lice treatment, sleep advice or any other general questions about health and well-being. No appointment is necessary and if appropriate the nurse can then see the parent or carer and child again for a more thorough health assessment on another day or refer on to other departments if needed. No question is too small so please feel welcome to come and see her.
Y3 & 4 Book After School Club this week

30

Jan

2019
Nursery & Reception Parent Consultations

05

Feb

2019

3:20 pm - 6:00 pm

Sign-up sheets are available in the foyer for parents to choose a suitable time-slot for their appointment.
Nursery & Reception Parent Consultations

07

Feb

2019

3:20 pm - 6:00 pm

Sign-up sheets are available in the foyer for parents to choose a suitable time-slot for their appointment.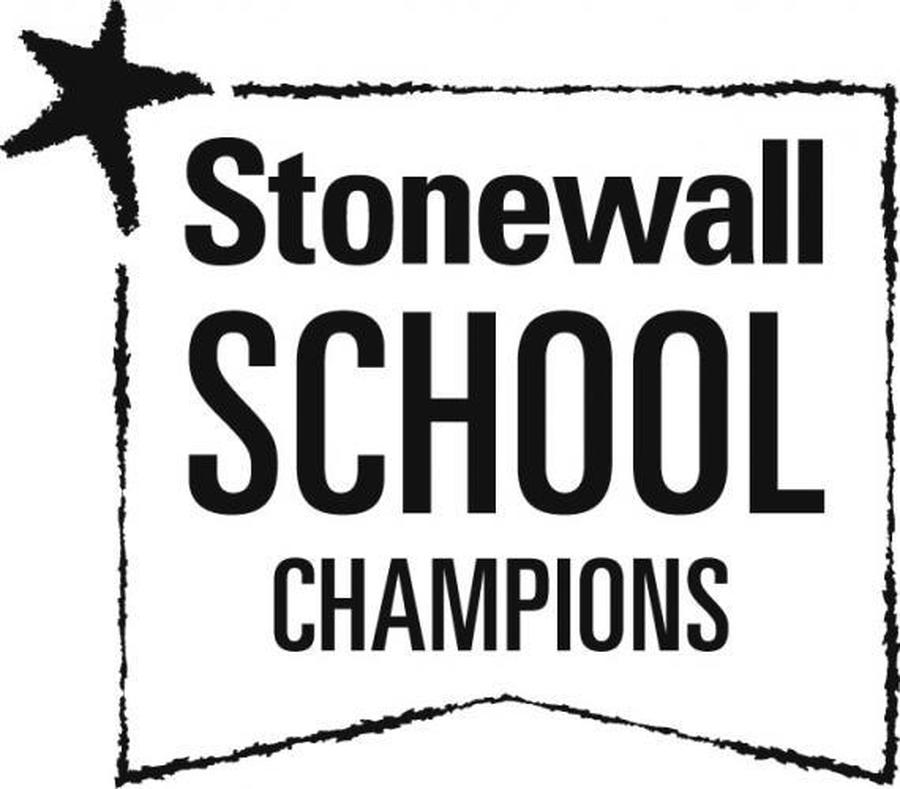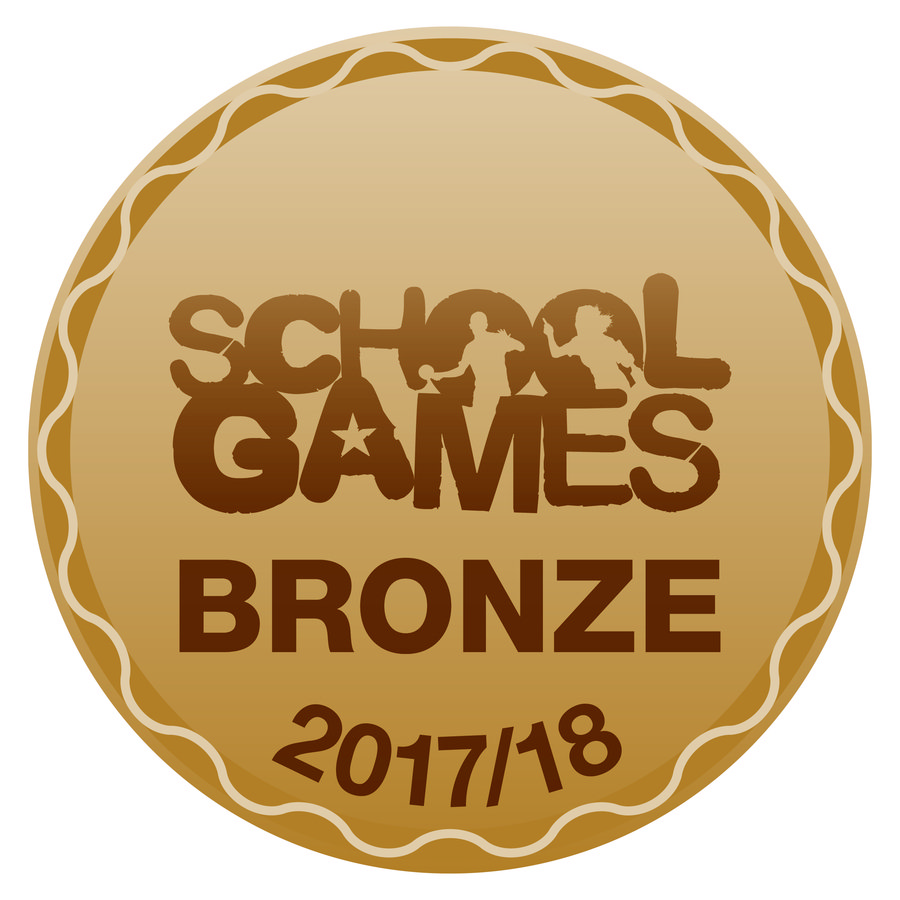 Sussex Coast Teaching School Alliance (STCTSA)
St Peter's Community Primary School is a member of the Sussex Coast Teaching School Alliance(SCTSA). Sussex Coast TSA will take a lead role in helping schools across the city and beyond to develop and improve. In particular, working with schools to develop leadership, train new teachers and drive up standards. For more information please see the link below: