Year 4 Home Learning
Please click on the links below for the Year 4 Home Learning resources.
Remember E-Safety when using external links and allowing your child on You Tube. Please set up an account that you can monitor and ensure your child is supervised when using it.
We do not support any personal downloading, editing or re-sharing of our staff's YouTube links, or access for those outside of St. Peter's.
Click on the picture of Miss Nimoh below to visit her You Tube channel!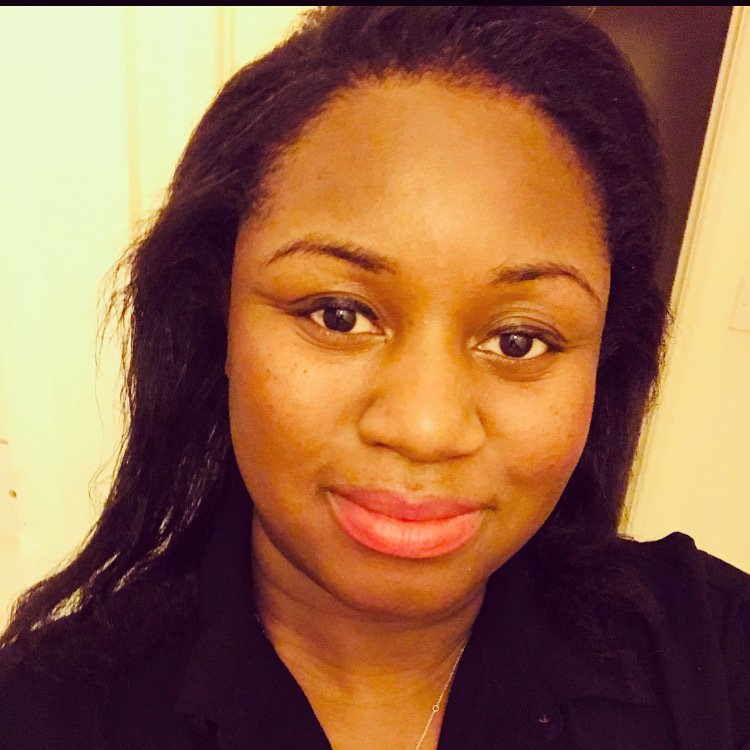 Week of 13th July 2020
Year 4 Week 17 Learning from Home_wb 13.7.20
Year 4 Maths week 17 wc 13.7.20 - perimeter
Year 3 and 4 PE Control points - resources
Year 3 and 4 PE Control points - answer sheet
Year 3 and 4 Kitchen-science Science Museum booklet
Year 3 and 4 handwriting practice pages
Year 3 and 4 GSK STEM Education_How an arm works_student sheet
Year 3 and 4 GSK STEM Education_How an arm works_Slides
Year 3 and 4 GSK STEM Education_How an arm works_Educator notes
Year 3 and 4 comprehension text
Year 3 and 4 comprehension questions
Year 3 and 4 - art life drawing fruit
St. Peter's Virtual Sports Day Poster
Week of 6th July 2020
Year 4 Week 16 Learning from Home_wb 06.07..20 updated
Year 4 maths week 16 wc 06.07.20
Year 4 Black Lives Matter -Athletes
Year 3 and 4 writing challenges
Year 3 and 4 SMG Learning Activities Pinball Power
Year 3 and 4 SMG Learning Activities Ice cream
Year 3 and 4 Schools Team Booklet (KS2)
Year 3 and 4 Resource 1 - 6th July
Year 3 and 4 Resource 2 - 6th July
Year 3 and 4 Picture News Resource England - 6th July
Year 3 and 4 Picture News Paper - 6th July
Year 3 and 4 Picture News at Home - 6th July
Year 3 and 4 My Safety Book Answer Sheet (KS2)
Year 3 and 4 Galileo Galilei presentation
Year 3 and 4 The Story of Gaileo Galilei
Year 3 and 4 Gaileo Galilei quiz sheet
Year 3 and 4 art - Still Life and Giorgio Morandi


Week of 29th June 2020
Year 4 Week 15 Learning from Home_wb 29.06.20
Year 4 maths squared paper to print
Year 4 maths - identifying and describing 2D shapes
Year 4 Ada Lovelace the story of
Year 4 Ada Lovelace presentation
Year 3 and 4 Wellbeing Booklet
Year 3 and 4 history worksheet Rosa Parks story board
Year 3 and 4 history segregation PowerPoint Presentation
Year 3 and 4 history Rosa Parks feelings worksheet
Year 3 and 4 history Powerpoint Rosa Parks
Year 3 and 4 writing sheet - story Tom's Strange Day
Year 3 and 4 writing sheet - story Tom's Strange Day (1)
Week of 22nd June 2020
Year 4 Week 14 Learning from Home_wb 22.06.20
Year 3 and 4 Literacy wc 22.06.20
Year 3 and 4 Literacy Task wc. 22.06.20
Year 3 and 4 Story of Marie Curie
Year 3 and 4 Picture News at Home - 22nd June
Year 3 and 4 Picture News Prompt - 22nd June
Year 3 and 4 Picture News Paper - 22nd June
Year 3 and 4 Picture News Chester Zoo Resource - 22nd June
Year 3 and year 4 map symbols task
Year 3 and 4 map reading - Forres grid reference
Year 3 and 4 examples of Aboriginal art

Week of 15th June 2020
Year 4 Week 13 Learning from Home_wb 15.06.20
Year 3 and 4 History - Similarities and differences between Florence Nightingale and Mary Seacole
Year 3 and 4 Maths wk 13wc 15.6.20
Year 3 and 4 Maths Day 1 maths work sheet Intro to angles
Year 3 and 4 Maths Day 2 maths works sheet- finding angles in shapes
Year 3 and 4 Maths Day 3 maths work sheet - right angles
Year 3 and 4 Maths Day 4 maths work sheet - acute angles
Year 3 and 4 PE activities for Sum 2 week 13
Year 3 and 4 Picture News Paper - 8th June
Year 3 and 4 Picture News Prompt sheet - June
Year 3 and 4 Science activity 15.06.20
Year 3 and 4 Take 5_Year 3_4_Leon and the Place Between by Angela McAllister
Year 3 and 4 King of winter - picture for writing
Year 3 and 4 Writing - King of winter - picture for writing description
Year 3 and 4 Writing - planning sheet for writing a description
Year 3 and 4 Writing task - writing a story opening
Week of 8th June 2020
Year 4 Week 12 Learning from Home wb 08.06.20
Year 4 Picture News Special Resource - Black Lives Matter
Year 4 Picture News Special Poster - Black Lives Matter
Year 4 Picture News Paper - 1st June
Year 4 how to read analogue and digital time - success criteria
Year 4 How to make an analogue clock and tell analogue time
Year 4 How to make a digital clock and tell digital time and convert to analogue
Year 4 History Quiz - Florence Nightingale
Year 4 Digital sheet 1 Matching Clocks
Year 4 Digital sheet 2 Matching Clocks
Year 3 and 4 Spelling Crossword
Week of 1st June 2020
Year 4 Week 11 Learning from Home_wb 01.06.20
Year 4 Word problems for maths task 4
Year 4 Ruckus KS2 Activity Pack - Rucks KS2 Activity Pack
Year 4 Reading scales task 4 maths sheet - converting
Year 4 Reading Scales Task 2 sheet 4
Year 4 Reading Scales Task 2 sheet 3
Year 4 Reading Scales Task 2 sheet 2
Year 4 Mindfulness - space image
Week of 25th May 2020 - Half Term
Year 4 Week 10 Learning from Home_wb 25.5.20
Year 4 drawing trees -techniques
Year 4 drawing trees - colouring in
Year 4 Create your own city templates
Year 4 Arcimboldo – Art Project – Collage activity
Year 4 Mindfulness Colouring 1
Year 4 Mindfulness Colouring 2
Year 4 Mindfulness Colouring 3
Year 4 Mindfulness Colouring 4
Year 4 Mindfulness Colouring 5
Year 4 Mindfulness Colouring 6
Year 4 Mindfulness Colouring 7
Week of 18th May 2020
Year 4 Week 9 Learning from Home wb 18.05.20
Year 4 - 5 Day Kindness to Yourself Challenge
Year 4 -The Sound Collector – Roger McGough Poem
Year 4 The Black Hat KS2 Writing Activity Pack - Activity Pack
Year 4 Task 1 Maths Table of Measuring in cm and m Around my House
Year 4 Spelling Bingo Template
Year 4 Sounds- Science STEM pack
Year 4 Sound Collector Writing Template
Year 4 Sound Collector Powerpoint Slides - Brainstorm of Ideas For Sounds
Year 4 PPT Slides for Maths This Week
Year 4 Authors Top Tips for Writing a Funny Story from the Authorfy Website
Year 4 7 Times Tables Division Fact Cards



Week of 11th May 2020
Year 4 Week 8 Learning from Home wb 11.05.20
Year 3 and 4 Statutory Spelling List 1
Year 4 Draw the Other Half Symmetry Activity
Year 4 Lines of Symmetry in the Alphabet Activity
Year 4 Maths Making our own Tape Measure
Year 4 Maths - 4 Times Tables Pairs
Year 4 Maths Challenge 1- Table of measuring in cm and m around my house
Year 4 Maths Measuring Objects
Year 4 Mindful Minute Brainbreak Cards
Year 4 Paper Skyscraper Template
Year 4 Picture News Special Poster - VE Day 75th Anniversary
Year 4 Picture News Special Resource - VE Day 75th Anniversary 2020
Year 4 Spot the Symmetrical Items 1
Year 4 Spot the Symmetrical Items 2
Year 4 The Alchemist's Letter KS2 Activity Pack - The Alchemist's Letter KS2 Pack
Week of 4th May 2020
Year 4 Week 7 Learning from Home 04.05.20
Year 3 and 4 Statutory Spelling List 1
Year 4 - Maths- Equivalent Fractions to a Half
Year 4 - Maths - Equivalent Fractions to a Third
Year 4 - Maths - Range of Equivalent Fractions
Year 4 Captain Tom Moore Resource - April 2020
Year 4 Growth Mindset vs Fixed Mindset Sorting Activity
Year 4 Life Cycle of a Flowering Plant
Year 4 Mini Nature Reserve Activity
Year 4 Positive Thoughts Diary
Year 4 The Lighthouse KS2 Activity Pack
Year 4 What Plants Need To Grow PowerPoint
Week of 27th April 2020
Year 4 Week 6 Learning from Home_wb 27.4.20
Year 3 and 4 Statutory Spelling List 1
Year 4 2020 Covid-19 Time Capsule Activity Booklet
Year 4 Famous Designers and Inventors
Year 4 Quiz - All About Colour
Year 4 Sir James Dyson Fact Sheet
Year 4 Spring Boots - Colouring In
Year 4 Times Tables Speed Grid
Week of 20th April 2020
Year 4 Week 5 Learning from Home_wb 20.4.20
Year 4 9 Times Table Fortune Teller
Year 4 9 Times Table Multiplication And Division Board Game
Year 4 Comprehension - Fingerspelling and BSL
Year 4 Multiplication Explanation 2 Digit By 1
Year 4 Multiplication Wheels Activity Sheet
Year 4 Multiplying 2 Digit Numbers by 1 Digit Numbers Activity Sheet
Year 4 Picture News Paper - 13th April
Weeks of 6th and 13th April 2020 (Easter Holidays)
Year 4 Week 3 and 4 Learning from Home_wb 6.4.20
Year 4 Easter Traditions Around the World
Year 4 Ms Nimoh's Self Portrait
Year 4 Rainbow - Colouring in Page 1
Week of 30th March 2020
Year 4 Week 2 Learning from Home
Year 4 Spelling Suffix Challenge
Year 4 Reading Comprehension - Garden Birds
Week of 23rd March 2020
Year 4 Learning From Home Week 1
Year 4 Home Learning Timetable
Year 4 Spelling Crossword Puzzle 1
Year 3 and 4 Statutory Spelling List 1