This term in Pavilion Class...
Autumn term: We've had a brilliant start to Year 6 in Pavilion Class. The class have returned to school with an impressively mature attitude towards their learning. We are enjoying our morning routine of philosophical thinking and waking and shaking our bodies during the popular morning exercise activities.
Many of the children were fascinated by our opening topic 'Brainwave'- which asked them to think about how they learn, ways in which they can improve their learning. We also learnt about Carol Dweck's study into the 'Growth Mindset' and held our own scientific study in the classroom. The children have since been busy developing and demonstrating their own growth mindsets by embracing challenge, trying new things and learning that it is okay to struggle.
We will soon begin our next topic 'The Great, The Bold and The Brave' which will compare and contrast two classical civilisations – Ancient Greece and Ancient Rome.
In literacy this term, children have already been practising spelling and revising words classes in grammar. When we begin our next topic, the children will study Greek Mythology and use this as the basis for original narratives inspired by the classic texts.
In science we will be learning about the circulatory system in humans and animals. Children will learn each of the parts and their function, and also learn how water, nutrients and oxygen are transported through the body. We will also spend time consider the effect of a healthy diet and exercise on our circulatory system.
In PE, we will be learning attacking, defending and ball retention techniques in several invasion games. The children will also be having their swimming lessons at the King Alfred Leisure Centre until half term.
Mr Logue - Year 6 teacher
Year 6 Residential Information
Secondary School open days: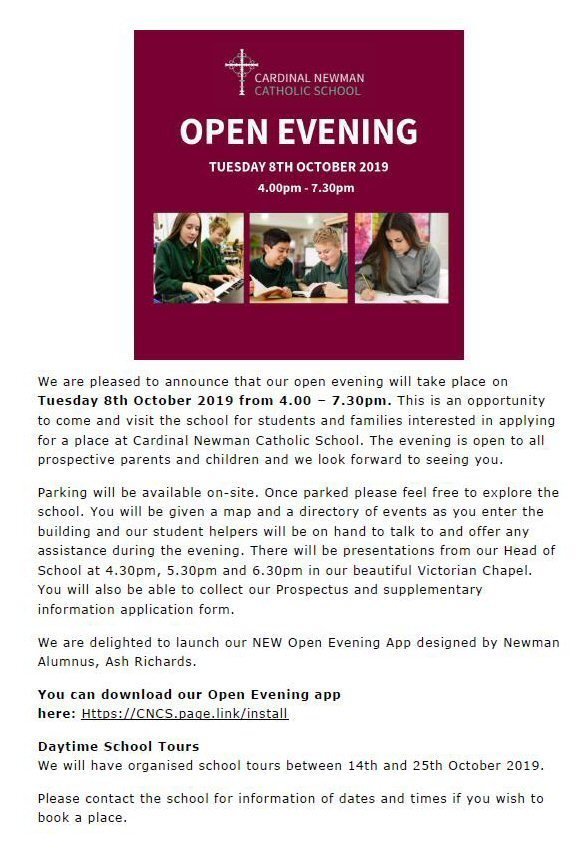 Information from the Year 6 SATs meeting can be downloaded here: